Cleaning and detailing automobiles are the two essential activities that have to be scheduled regularly to protect exteriors and interiors from environmental damages. It includes systematic professional cleaning and polishing to remove dirt and grime both from inside and outside with special tools and products. It doesn't include body repair and paint. However, light cosmetic restoration work, such as clear coat wet sanding and stone chip touch ups, can be performed with other detailing services.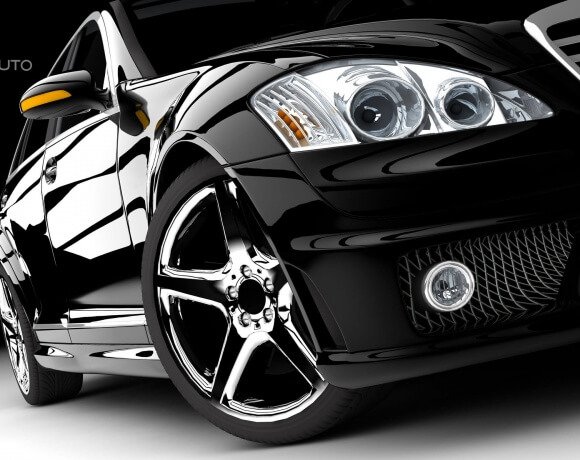 Involvement and use of special tool kits and professional grade cleaners have made it necessary to hire a professional detailer offering car detailing deals in Dubai. Regardless of the ultimate benefits this service offer, general people may have few misconceptions that need to be fixed before communicating with the auto detailer.
Below I am discussing few myths with realities, which enable you to avoid developing wrong expectations.
Myth 1-Waxing can be done daily
Fact-Waxing is typically performed for visual enhancement and paint protection. Although a quality product is free from abrasive chemicals, you should not apply it on a daily basis for best results. Don't use it like a glass cleaner every day you use to wipe the windscreen and mirrors, as their function is to preserve the body shine instead of cleaning. Polish when it is actually required; otherwise you will be wasting hard earned money.
Myth-2-Waxing results of permanent sediments on surface
Fact-This is totally wrong. A good quality product evenly covers and polishes the surface. It doesn't stain the surface. However, it will build up within the seams and gaps if it is not applied carefully. As long as you are availing professional services, you don't need to worry about these buildups. Auto care units pay special attention to overseeing such issues.
Myth-3-Only old vehicles need waxing
Fact-As I have already told it functions to protect the paint and vehicles whether being new or old; all are painted. This makes it universal need of every automobile running on the roads. Manufacturers and dealers don't wax vehicles. Its owner responsibility to get their vehicle polished to protect the shine of its paint.
Myth-4-Only soft clear coat products are safe
Fact-With an attempt to increase their sale, few of the manufacturers started marketing their clear coats softer than other brands present in the market. Don't stress out to find a softest clear coat. As its function is to protect the primary layer from environmental conditions, it has to be strong enough to withstand against UV light and abrasions. Proper application with suitable tools is a must have to take the maximum benefits of this coating.
Myth-5-Waxing should be done once in a year
Fact-Again it totally depends on how frequently your vehicle is exposed to harsh conditions like an excess of rain, snow, salt and dirt. Extremes of environmental conditions decide the need for buffing up the vehicle body. A brand new automobile which is not exposed to any kind of harsh condition will eventually lose its lustre maximum in 2-4 years. On an average, it should be done after every three to four months to maintain the gloss.
Myth-6-Polishing machine damage the paint
Fact-This is totally wrong, how a purposefully designed machine could damage the paint unless it is used like an idiot. Machine polishers are safe and easy to use. Whether you are using a rotary buffer or a random orbit, dual-action polisher and a wax buffer. As long as you are using them nicely, they can even remove isolated scratches, water spots and acid rain etching.
Myth-7-Waxing is not needed for cars with paint protectors
Fact-It is always required. However, a number of dealers are selling expensive paint warranties. Depending on the environmental conditions an auto is exposed, a good quality paint protector can stand against maximum for 2-4 years. Polishing can extend this duration and conserve the gloss.
Myth8-Always use synthetic and carnauba
Fact-Generally blend of natural wax offers good protection. Synthetic products survive longer, but they don't cover and hide all the blemishes. To select the best product to consider the environmental circumstances your vehicle is usually get exposed and decide the best product for lasting results.
Summary: When it comes to taking care of your car, don't accept or reject any idea or car detailing service unless you know the reality. Smart owners always spend some time in research to understand the real facts.